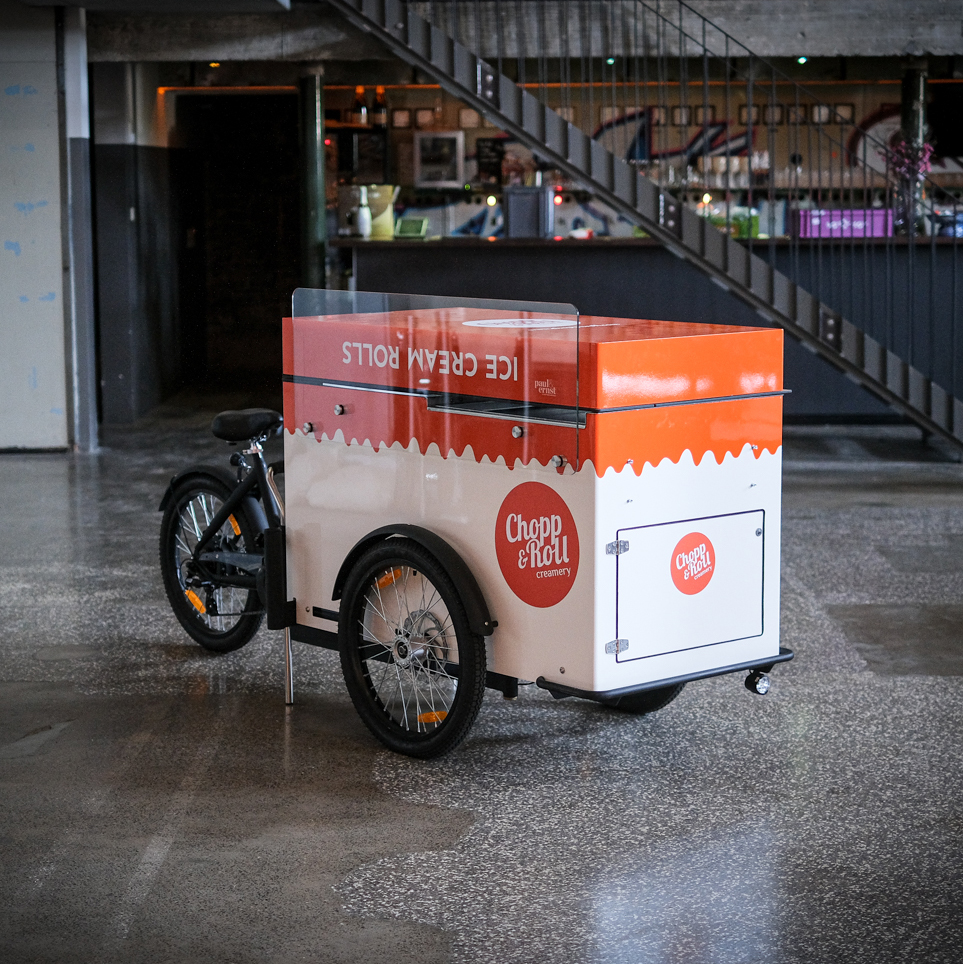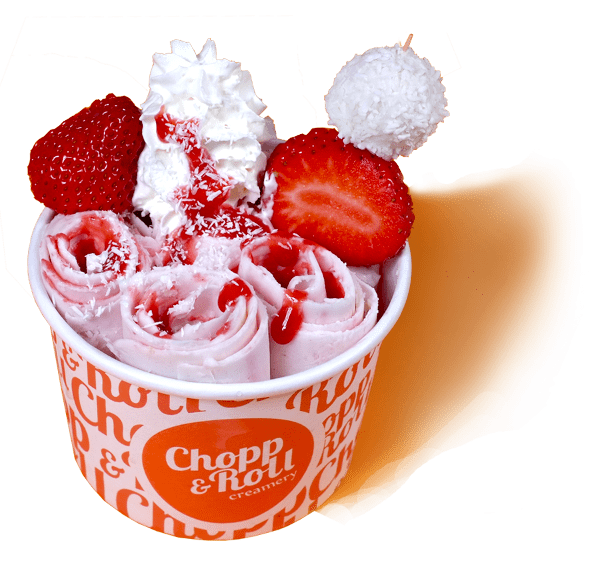 Chopp&Roll Creamery
Ordinary ice cream is an old hat!
Chopp&Roll Creamery is a new ice cream concept, which combines the individual ice cream flavour with a spectacular manufacturing. The ice base is mixed with the desired ingredients, chopped on a minus 30 degrees (Celsius) cold stainless steel plate and rolled into delicious ice rolls. Fancy ingredients and toppings make each individual creation something special. The ice cream base is available as vegan or lactose-free alternatives.
That's all you need!
DO YOU LIKE ANYONE WHO DISLIKES ICECREAM?
Neither do we! We were fed up with mechanical produced ice cream and popsicles. That is why we invented the Choppi. With the Choppi and our brand new choppi bike by Paul&Ernst you can sell tasty and fresh ice everywhere at every time. And the best? It is handmade, fresh, tasteful und easy to produce! Whether on fairs, partys, weddings, company celebrations, indoors or outdoors. Our modules are ready for use in a few minutes. You do not need a spacious van, transporter or truck to transport the Choppi. A small trailer or multivan is enough.
Chopp and Roll modules are mobile ice cream parlours, giving you all the freedom you wish for. You can sell ice cream wherever, whenever you want without a time limit and thus promote your expansion with several Choppis.
Chopp&Roll Photo gallery
SEND US YOUR CHOPP & ROLL REMINDER
AND YOU WILL BECOME PART OF THE COMMUNITY!