Food concepts for your event!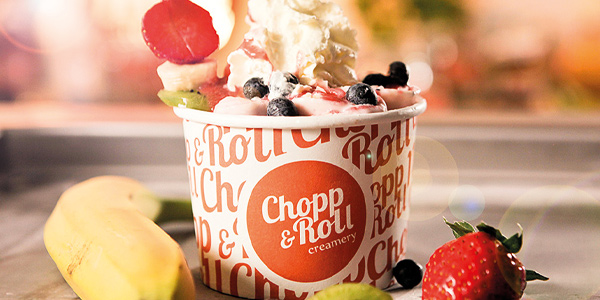 Chopp&Roll
"Probably the tastiest ice cream on the planet."
Inspired by the night markets from Thailand, the idea of Chopp & Roll was born, in which ice cream is made live in front of the guests on a -20 degree ice sheet. Like bartenders behind the bar, our choppers create a wide variety of ice cream rolls with sweeping hand movements in a matter of minutes, and there are no limits to your imagination.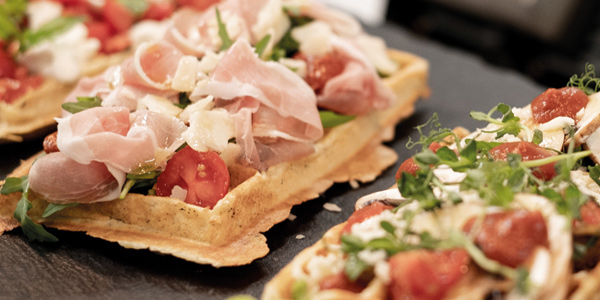 Oh my Waffel!
» Hearty waffles to feast on. «
Hearty and sweet waffles with creations à la Gourmet Restaurant? Yes, exactly! Our waffle concept is characterized by the colorful and tasty creations, so that a wow effect is guaranteed in any case. Parmesan waffles with freshly sliced ham, buffalo mozzarella, selected vegetables and homemade sauces or whatever you want! True to our motto, the more colorful the waffle, the better, the waffles are baked on site. There are no limits to your imagination, let's leave a tasteful impression together at your trade fair.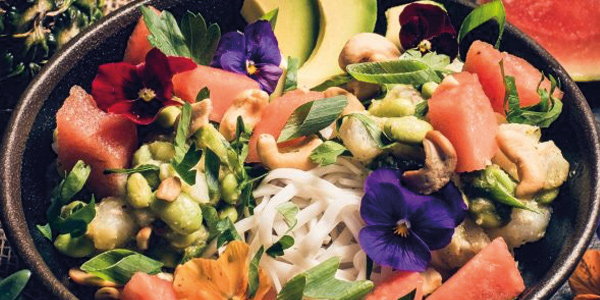 Aloha Bowls
» Der nächste Urlaub kann so nah sein! «
Tastes like vacation! Our trendy Poké Bowls are designed according to this motto and offer a taste experience for everyone. The creative compositions of the various bowls with fresh ingredients and in-house sauces transform every bowl into a real pleasure with a holiday feeling.
In every bowl you will find all the important components for a lot of energy with a healthy mix of carbohydrates, proteins and vegetables. The bowls can be served cold as well as with warm components.
Bring a piece of Hawaii to your event now!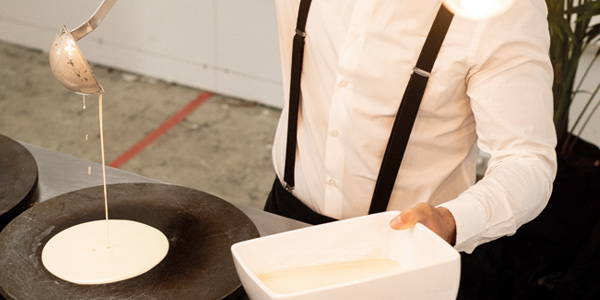 Crêpes Studio
"With chocolate, jam, liqueur, fruit, … mmmmmh"
Crêpes are no longer a purely French specialty. The Breton pancakes have found their fans all over the world. Since crêpes dough itself is tasteless, we have refined the classic dough in such a way that it reveals a completely new taste experience to the guest – even without ingredients. If you want to put the finishing touches to this exciting dough creation, you can refine your crepe with one of the countless toppings and ingredients that the Crêpes Studio has to offer. We offer both classic variants with cinnamon and sugar, as well as exotic creations such as our "Crêpes Suzette" with blood orange. A visit to the Crêpes Studio is therefore worthwhile for everyone looking for an unusual and exciting taste experience.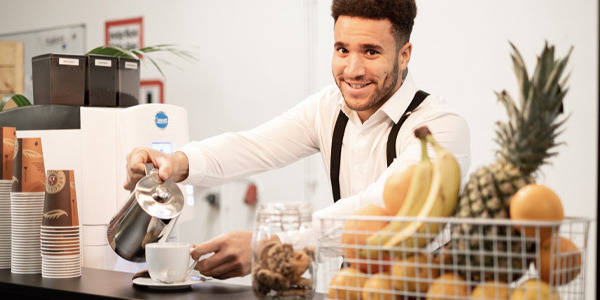 Costa & Rica
"Good coffee is half the battle.
Can you already smell the beans? «
Did you know that coffee beans from Costa Rica are particularly aromatic due to the nature of the landscape? We do not want to withhold this special enjoyment of good coffee from you and cordially invite you to a good coffee. Pamper your guests and trade fair visitors with coffee specialties from a high-quality portafilter espresso machine from a trained barista and concentrate on your conversations.
Whether trade fairs, seminars or events, good coffee is the perfect companion for a successful day. Would you like to offer tea as well as coffee? No problem, we have a large selection of organically grown tea varieties in our range.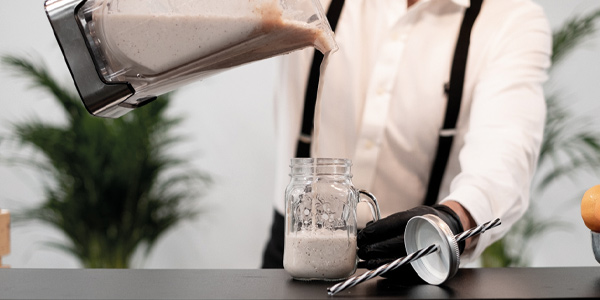 Why an apple, Eva?
»Fresh smoothies from paradise. «
Our delicious smoothies are made from 100% fruit and are prepared live. The combination of fruits is crucial for the good taste of every smoothie. For this purpose, our staff regularly attends training courses and seminars to present you and your guests with the best smoothies.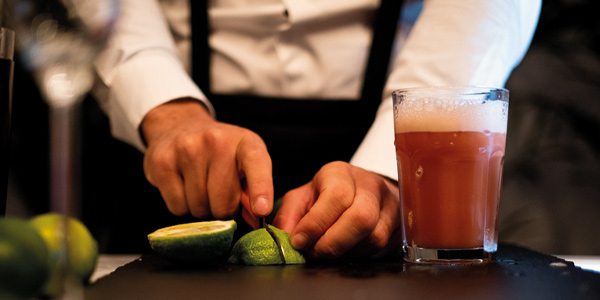 Funky Cocktails
»The slightly different cocktail bar. «
This food corner is indispensable at your trade fair stand party or when welcoming your guests. Our bartenders not only conjure up classic cocktails for everyone, but also mix trendy cocktails and creations from the world's most popular bars. Enjoy the evening with a good cocktail of a special kind, you will not regret it.